Hi all
I was reviewing some copies that came from a very old collection here at
Uruguay. In these copies there are several Kynoch drawings and some handwriting notes. Unfortunately, the copies are not in order and it looks like several pages are missing. It comes form Gomez Haedo that passed away more than 20 years ago and I did not have the opportunity to meet him.
Someone could identify the origen of this letter? it is nice to see how Eley described the materials and contracts of the pinfires cartridges. This kind of information given should be considered as a trade secret.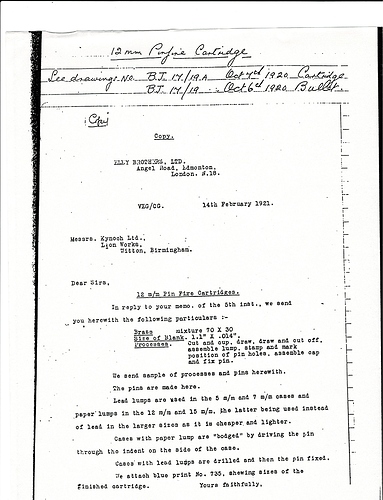 On the other hand, someone have a copy of the blue print N 735 that is referred at the end of the letter?
Hope you like the letter
Daniel