The triple action is the only mechanism that Eugène Lefaucheux made in 7 - 9 and 12 mm, in 6 - 10 and 20-shot.
He would put a lot of hope in the mechanism, but it will only sell about 17,000 pieces, all models combined.
The LF14286 is one of them.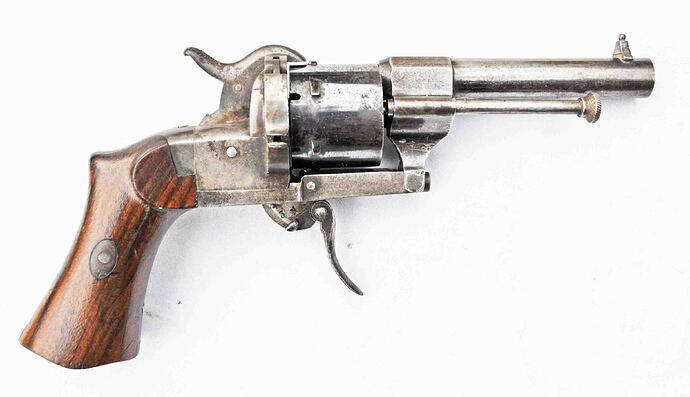 To see and read more about it, clic on the link below