A 9 mm triple action revolver signed Lefaucheux / Escoffier is not easy to find since Eugène Lefaucheux would have sold only 900 weapons without LF marking to Felix Escoffier.
This is one of them.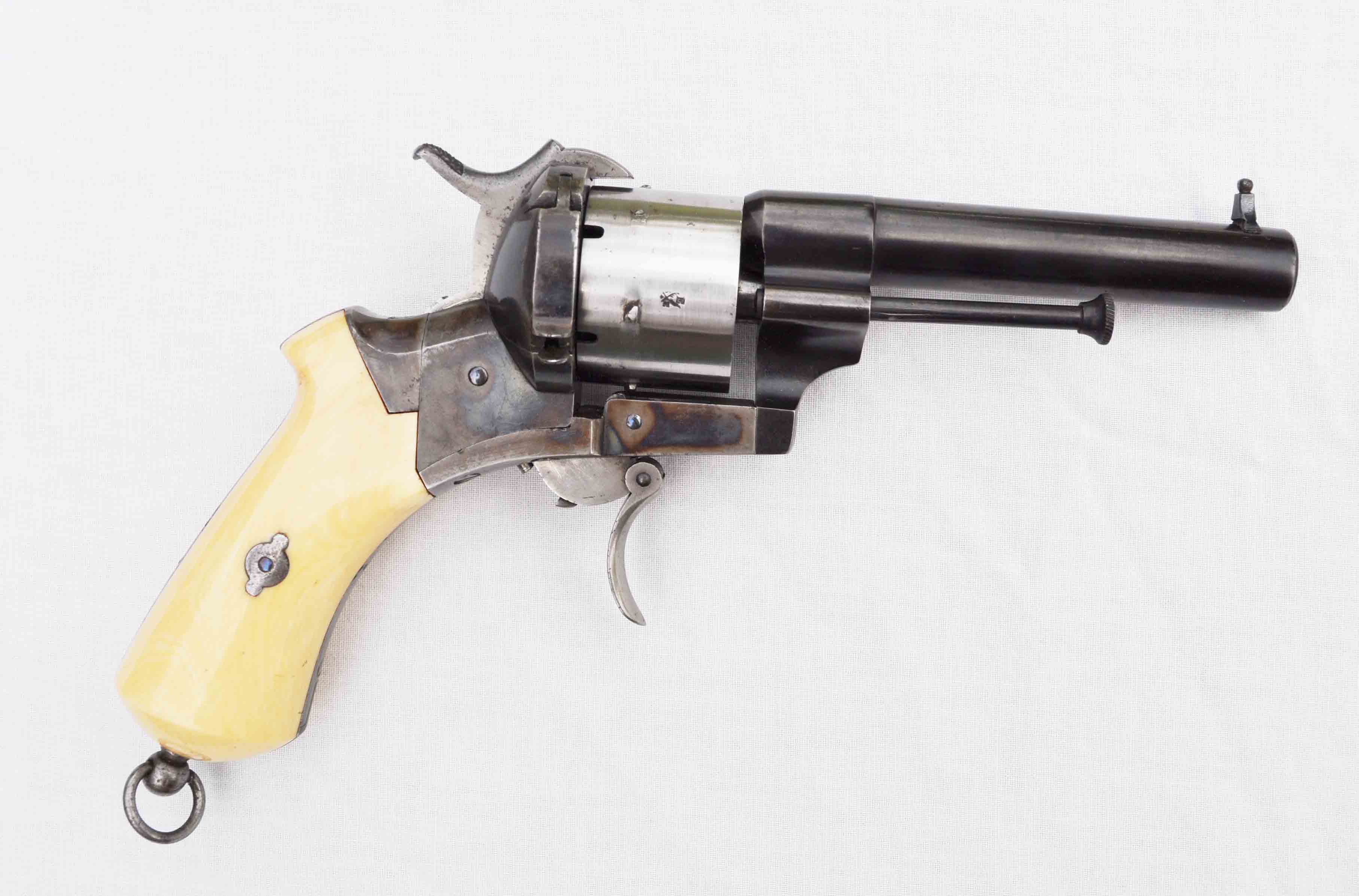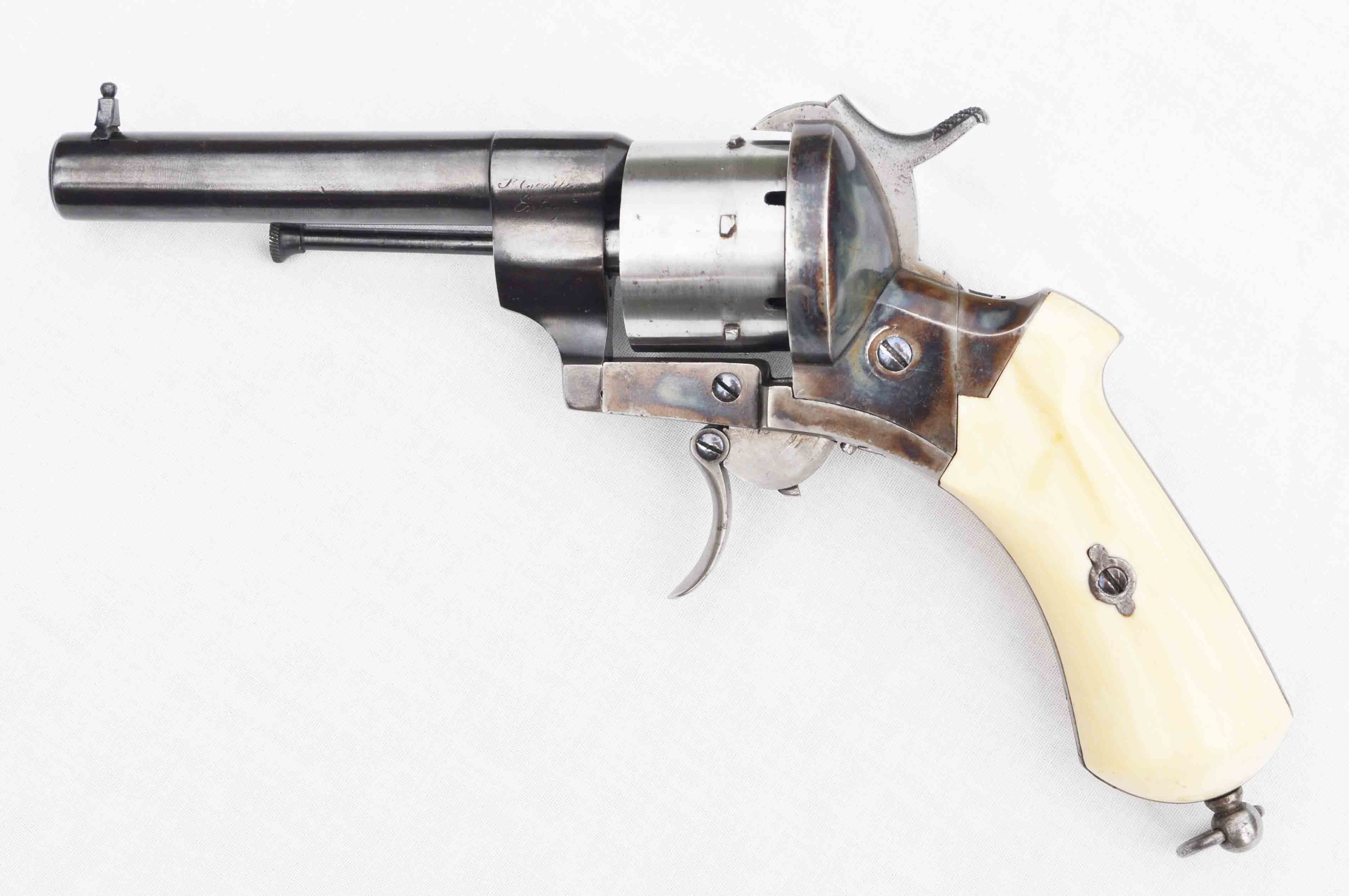 Click on the link below if you want to see and read more about this revolver.