In this article we will look at a few American companies who loaded pinfire cartridges. Von Lengerke & Detmold was a well-respected New York dealer of fine European-made sporting guns and fishing tackle. They were founded in 1882 and were sold to Abercrombie & Fitch in 1928. They had these pinfire shells custom made by Kynoch & Co. of Birmingham, United Kingdom, and then loaded them in the United States. They also sold their custom shells as new-primed empties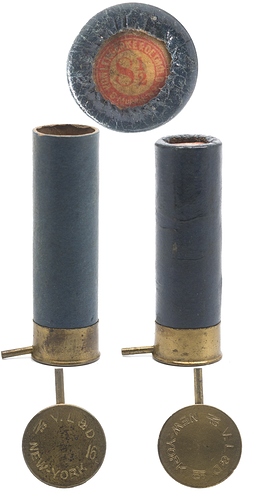 The firm of A. G. Genez was a manufacturer of high quality double barrel shotguns. They also made conversions on guns from earlier types of detonation forms, such as pinfire or percussion, to newer formats, such as centerfire. They also loaded and sold shotshells for their manufactured or converted breech-loading shotguns. The company was established by August G. Genez in 1846 on Warren Street in New York City. In 1860 the company moved to 9 Chambers Street and operated there until November of 1880 when it was advertised as succeeded by Vincent Bissig.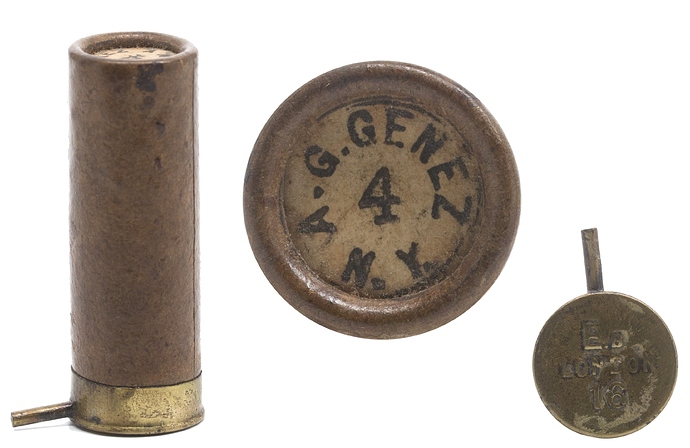 Alex L. Semple was a dynamite manufacturer and sold powder and mining supplies. He was known to have been in business from 1896, when he succeeded Griffith & Semple, until 1906 when he was thrown from his spirited grey mare and as a result, died. His shop was at 2016 (now 1628) Third Street, Louisville, KY.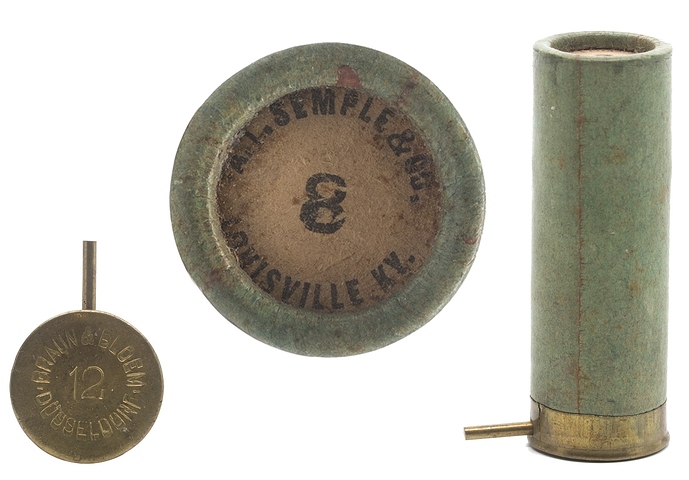 Shops also sold top wads for customers to load their own so many variations may exist that were not necessarily loaded by the store.
Originally published at: https://aaronnewcomer.com/american-companies-who-loaded-pinfire-cartridges/