First of all a big thank you to Aaron and Laurent for kindly helping me in the acquisition of this Casimir Lefaucheux shotgun.
Shotgun issued from its first patent in May 1828, after having bought the "Maison Pauly" from its boss Eugène Picherau in 1827.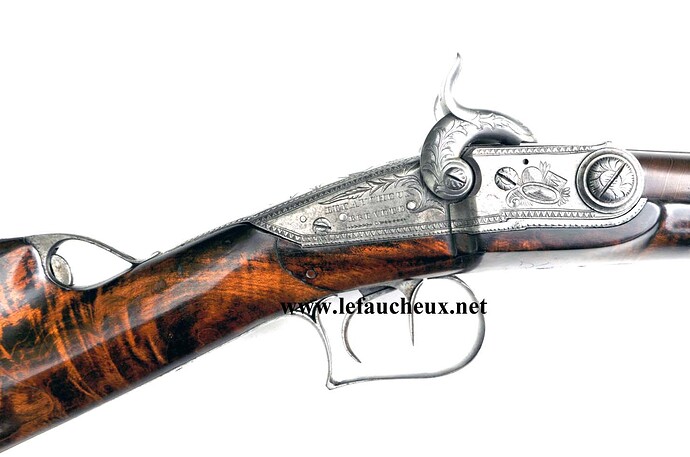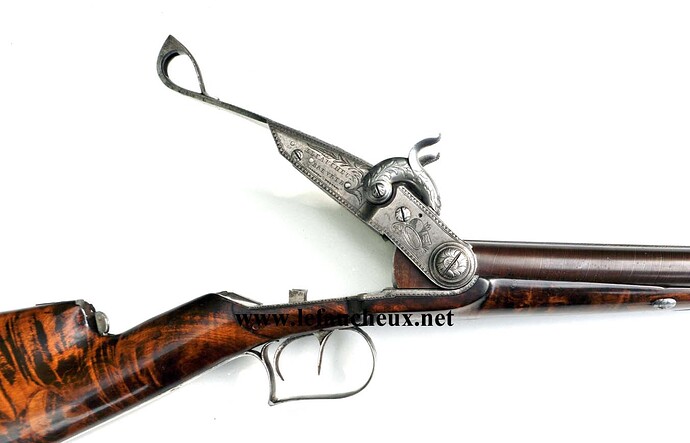 The weapon is dated under the barrels: 1829, but was transformed after 1835 in to pinfire percussion. The old locations of the chimneys are still vaguely visible.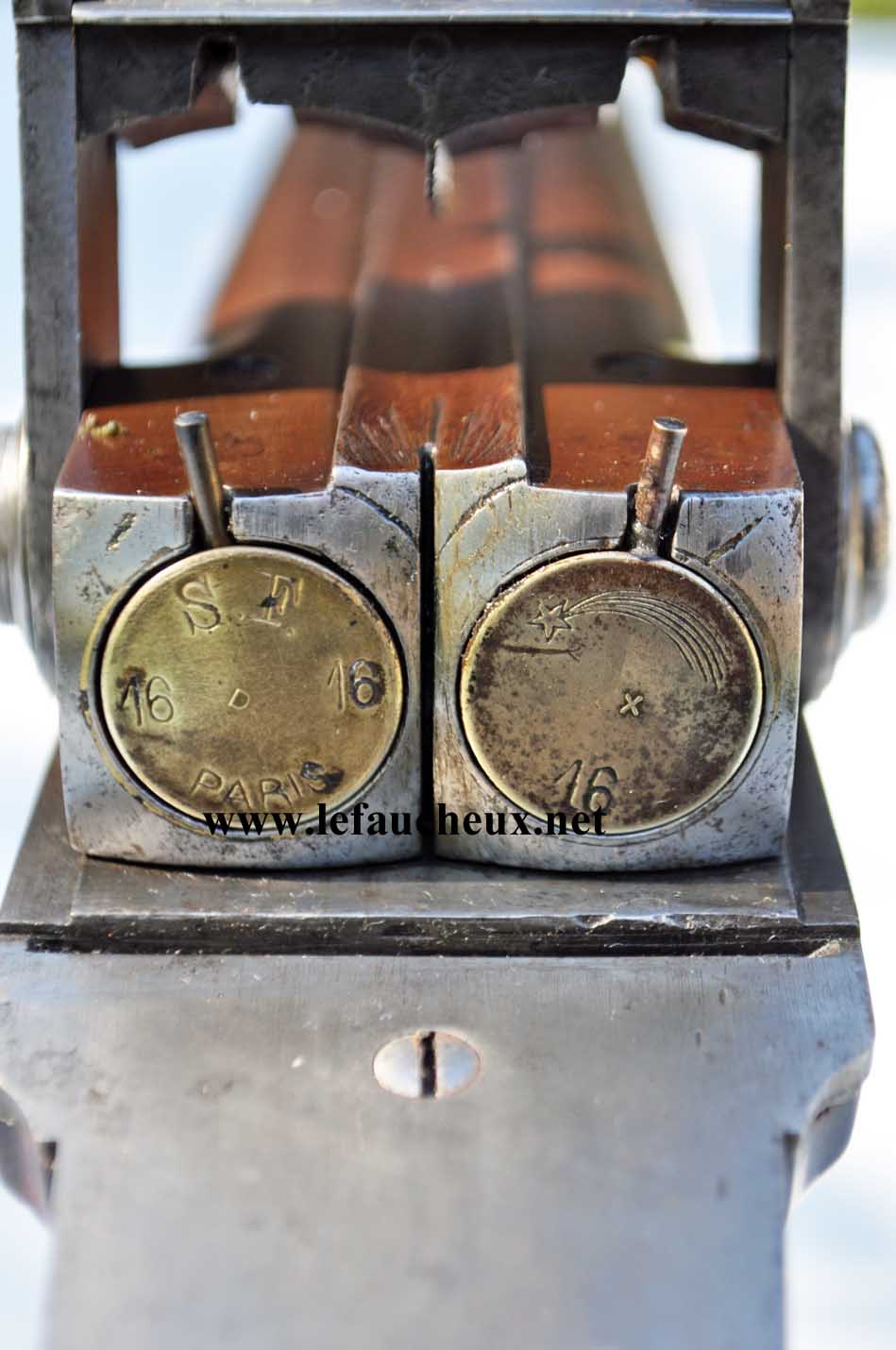 To find out and read more click on the link below…