C'est un dossier avec des brevets et des dessins (des originaux) qu'on ne trouvent pas souvent, il est plus ou moins complet mais il est répertorier dans la base de l'INPI.
Le Comte Charles Louis de Bourcier était un parfait inconnu pour moi… il me reste maintenant à savoir si ses brevets ont été exploité, par qui… et si cela est le cas de trouver un ou des exemplaires .
Mon dossier n'est pas encore complet mais j'y travail.
It is a file with patents and drawings (originals) that are not often found, it is more or less complete but it is listed in the INPI database.
Count Charles Louis de Bourcier was a complete stranger to me… I now have to know if his patents were exploited, by whom… and if so to find one or more copies of his guns.
My file is not yet complete but I am working on it.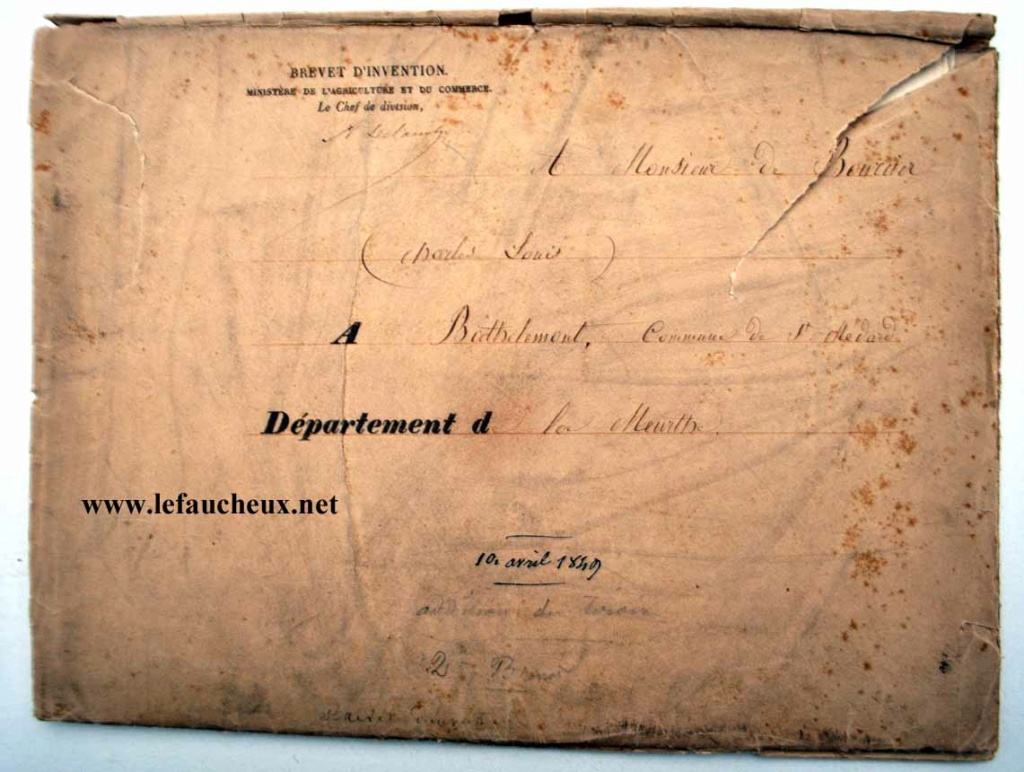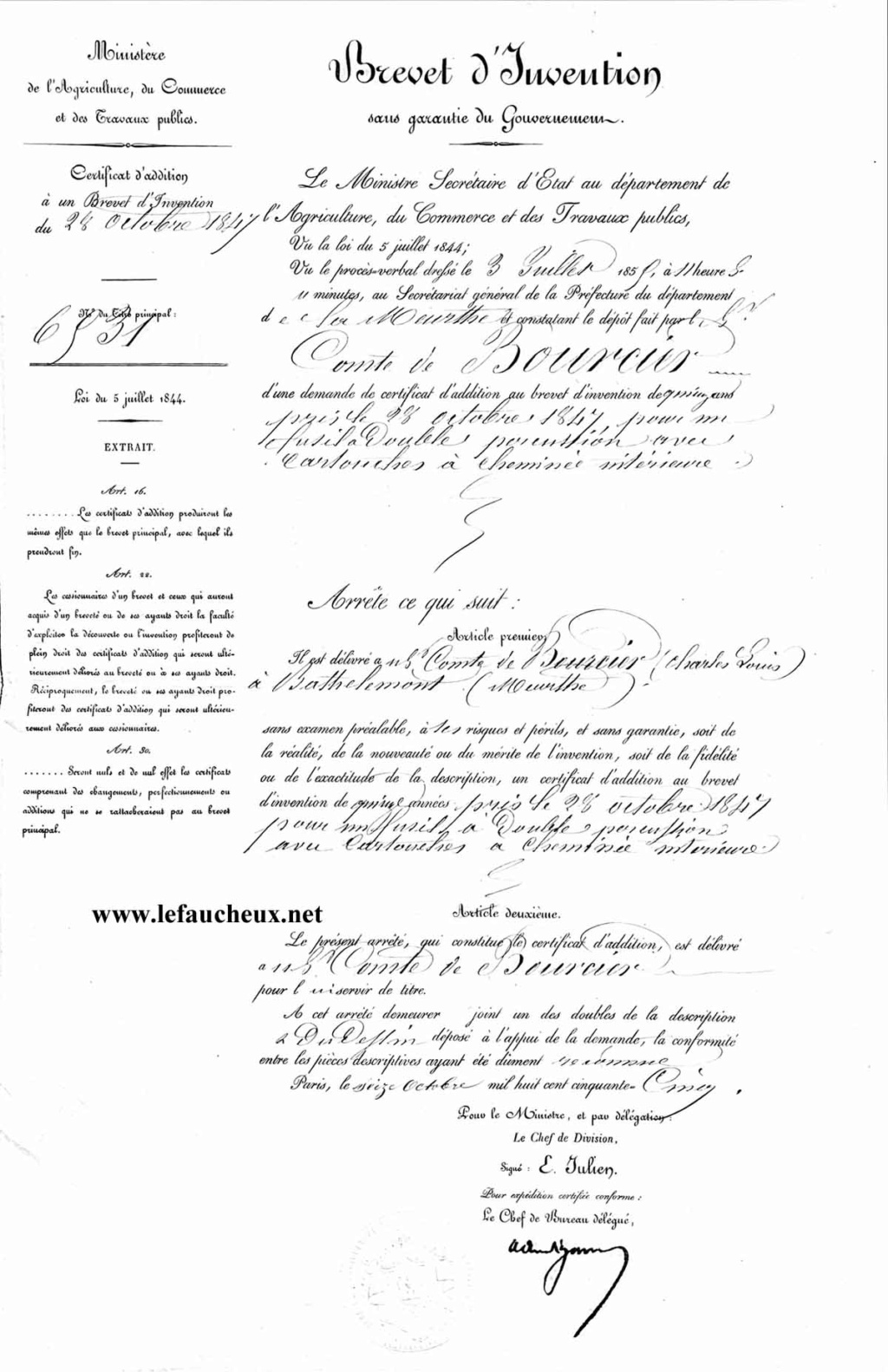 Je compte aussi un peu sur votre aide …
I am also counting on your help…