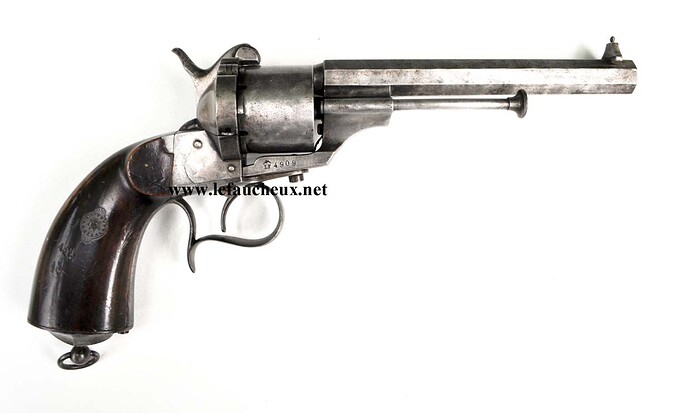 There are days like this when a Lefaucheux revolver shakes your knowledge because what you have in your hands does not correspond to the categories in which you want to put it.
The M1854 revolver with its number LF4909 is one of those.
At the first look to it you see a classic M1854, of cours in 9 mm with its octagonal barrel and which, by its LF number, can be located around January/February 1858, very well, the dating is done and on to the next one; … not so quick please ! and click on the link to read more about this revolver.