We would like to present you our pinfire caps, the advantages of which are: reliability, good performance, a showy shot and a new mixture developed by pyrotechnics. Each piston is made by hand by a jeweler with great experience. Charging is automatic, so each cap is charged with the same amount of mixture. Our pinfire caps are supplied in glass jars of 15 pieces, with silica gel and a seal inside, which removes the possibility of loss of performance due to moisture or other mechanical damage during transportation.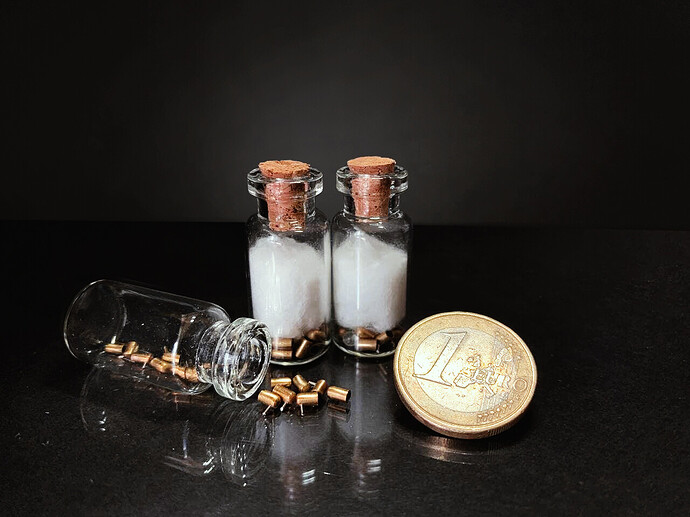 ATTENTION: our products are not firearms and do not require additional permits or licenses!
You can also find us on Instagram: @pinfirearms and Telegram: @pinfirearms.
We will send your order with tracking numbers within 3 days!
If you have any questions or suggestions, write to us by mail:pinfirepistols2016(at)gmail.com