https://www.interencheres.com/meubles-objets-art/collection-de-tire-bouchons-helixophilie-301874/lot-30304699.html
I think someone needs this corkscrew!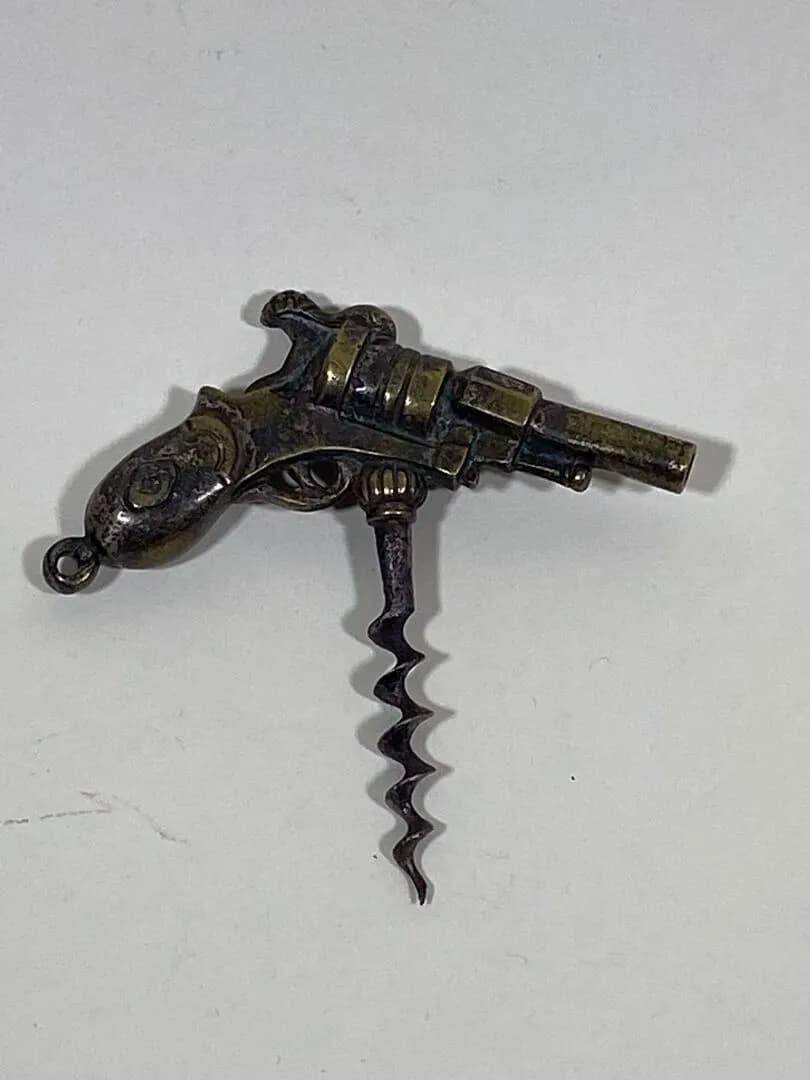 Nice you want it ?

That's the most unique pinfire collectible I have ever seen. It would take the French to make a cork screw out of it.
Yes it's mine now…

il est en bronze ce tire bouchon?
je n'ai pas d'aimant sous la main …mais sous "l'argent" il est bien jaune.
Il y a un numéro LF?